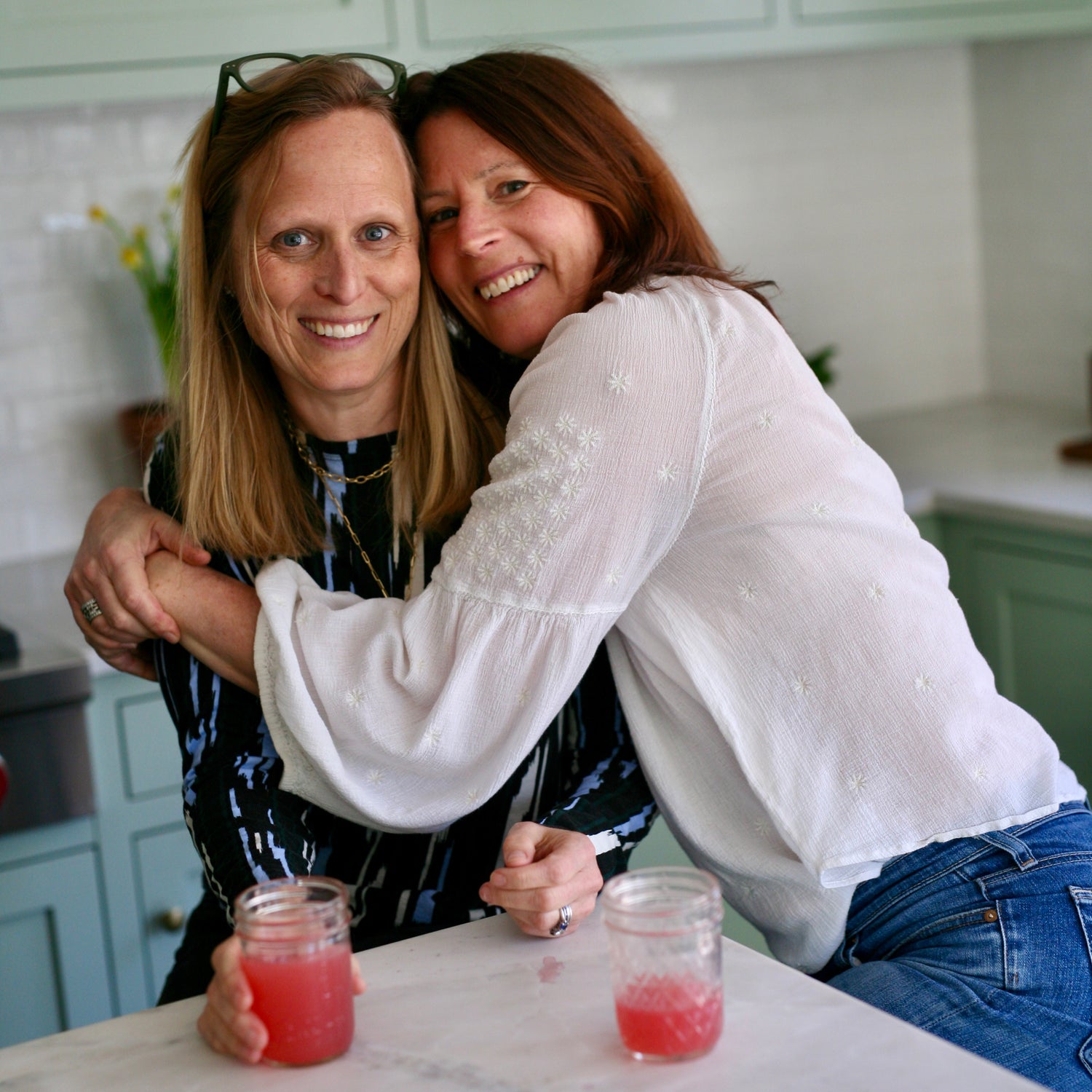 Our Story
Friends for years, Jill and Anne share a love of making, nourishing, chatting and gathering around food and drink. In fact, so much so that they did a lot of it with friends and family wearing snow pants around backyard fires during the pandemic winter. In January 2021, they decided to extend the reach of that goodness beyond their backyards and into the homes of others, hoping to infuse a gray, isolated, virtualized pandemic winter with little happy-making, a little sense of connection, a little something unexpected, beautiful, and delicious made by human hands and from human hearts. And so they began filling wooden boxes—delivered by hand—with deeply hued drinking vinegars, long-simmered broths and assorted other goodnesses. From its inception, Urban Pharm has been a practice and an expression of a particular understanding of what "good for you" means, namely whatever engages your body, humanity, and spirit offered in generous, accessible and wild-hearted ways.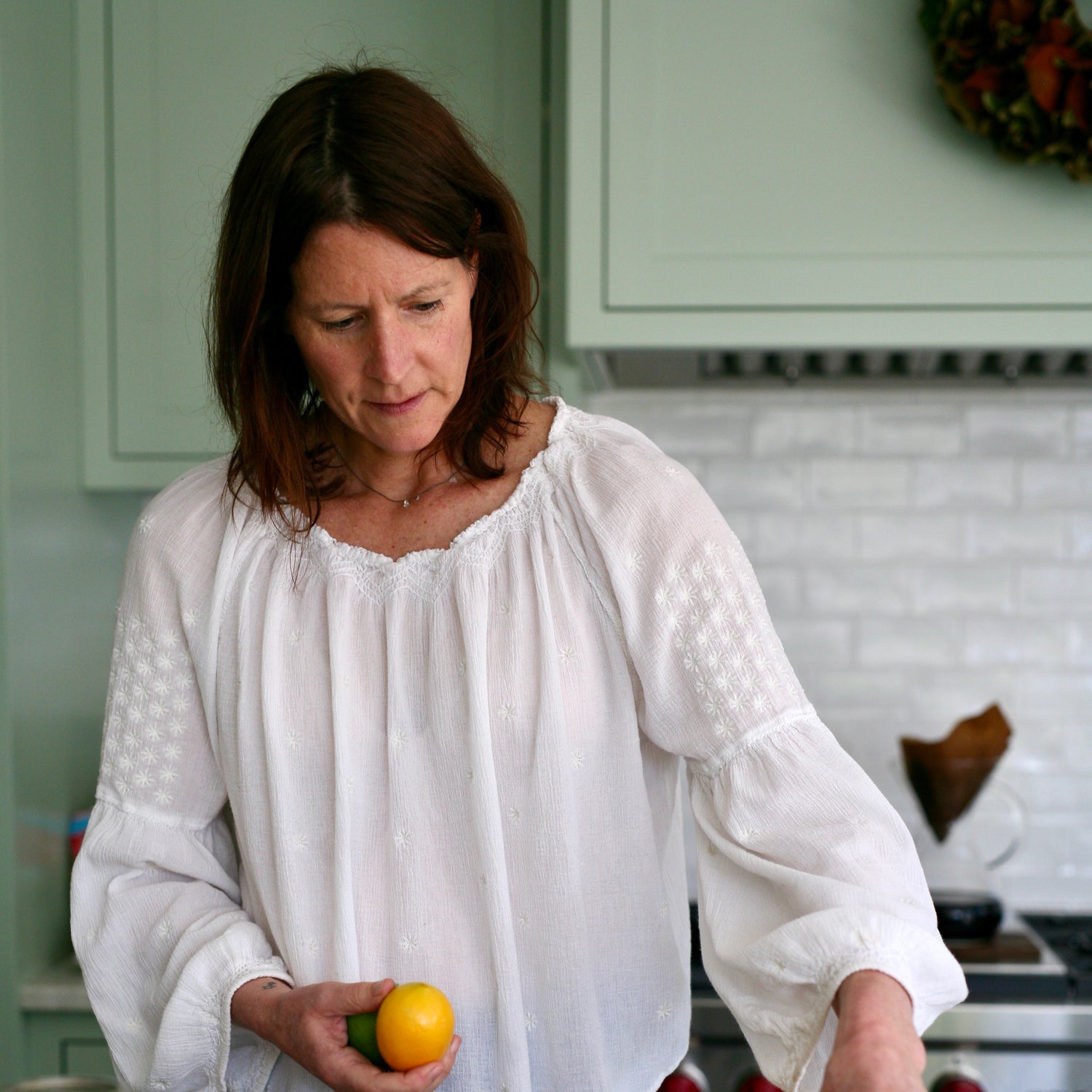 Jill
Jill has been engaged in the project of human vitality for almost ever. The seemingly random array of paths walked—degrees in divinity, social work, and law, a stint as co-owner and head of the food department of a bakery-cafe, a practicing psychotherapist, and enthusiastic student of West African dance and drumming—make some sort of sense when recognized as facets of this ongoing vitality project. The converted barn she grew up in, and returned to to raise her own family (of kids, dogs, chickens, bunnies, a frog, and sunfish from the Charles River), is in some ways a model for Urban Pharm, a place where gathering and cooking and the cultivation of aliveness and community is the priority and everyday intimacies are the very best kind.
Anne
Anne has Illinois roots, an Oregon education, and a life built in Massachusetts. She appreciates the combination of values from all of these special places. She grew up with a love of delicious foods, both healthy and not-so-healthy varieties (look up the Horseshoe, a recipe "invented" in her hometown of Springfield, IL). She built a 20-year career in book publishing, during which time she married, had babies, endured cancer treatments, and eventually paused her day job to take care of herself and her family—to focus on what mattered most to her, shaken by her faceoff with mortality. These roads have led to the creation of Urban Pharm, an endeavor that hopes to add a bit of brightness to the everyday.
Our Values
Simple Ingredients

We believe in the nourishing power of simple and vibrant ingredients. We value not only the nutritional profile of ingredients, but also where they come from, their capacity to channel vitality, and the way they invite creativity through color and flavor and smell.
Everyday Goodnesses

We believe that the little things—the pinches of this and that, the small moments, the blips of color, the passing smile, the just right morning cup of coffee—are infinitely happy-making and not to be missed or overlooked. We value the texture and the richness of a day filled with the offering, noticing, and receiving of everyday kinds of goodness.
Connection

We believe that connection is everything, to each other, to ourselves, to nature, to our food, to our bodies, to our spirit, and to our communities. We especially value the human connection that happens through and over food + drink, the making of it, the sharing of it, the gathering around it.
Deliciousness

We believe in deliciousness and the delight that comes with it. Period. We value and encourage the seeking out and effort to create deliciousness, in all of its forms, every single day.